Greg is a practicing oil and gas attorney, former world-class pole vaulter, and accomplished pole vaulting coach. He has
coached several NCAA All-American pole vaulters, including two-time NCAA champion, Lisa Gunnarsson, as well as World Record Holder, Olympic Champion, Mondo Duplantis. Greg has also been a staff coach and frequent lecturer at the National Pole Vault Summit in Reno, Nevada, since the inception of the event.
Helena a former heptathlete, born and raised in Sweden. She graduated from the Louisiana State University with a BS in
Dietetics and lettered In Track and Field and Volleyball. She is the Strength and Conditioning Coach for World Record
Holder and Olympic Gold Medalist Tokyo 2020 – Armand Duplantis.
EXPERIENCE
LSU BS Finance 1986
LSU Law Center JD 1996
Professional Athlete 1986-1993
Practicing Attorney at the firm of Gordon Arata Montgomery Barnett 1996-Present
Coach and Speaker at National Pole Vault Summit 1998-Present
LSU Volunteer Pole Vault Coach 2018-2021
EXPERIENCE
LSU BS Dietetics 1990
Collegiate Athlete 1985-1990
IOC Diploma in Sports Nutrition
PT-NASM
Certified USATF Level 1 Track & Field Coach
Certified USATF Level 2 and 3 Sprint & Hurdle Coach
LSU Volunteer Pole Vault Coach 2018-2019
National Academy of Sports Medicine (NASM) Certified Trainer
National Academy of Sports Medicine (NASM) Certified Youth Exercise Specialist (YES)
Greg and Helena have shared coaching responsibilities for the Olympic Champion since he began pole vaulting at a young age. They are currently sharing coaching responsibilities for Belgian National Record Holder and Olympian, Ben
Broeders since 2022.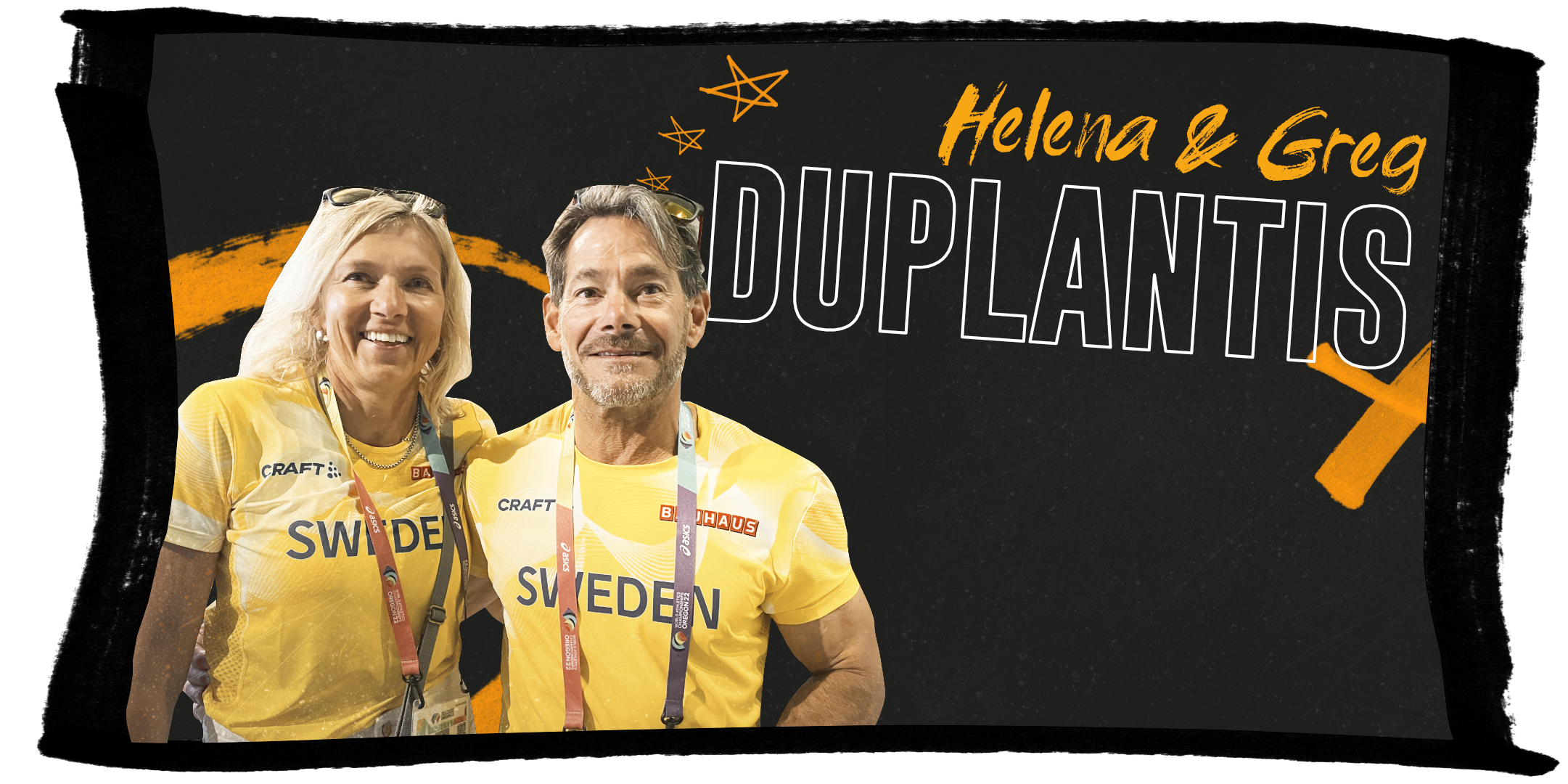 Who will be the next speaker of the Padova Pole Vault Convention?