Greg is a practicing oil and gas attorney, former world-class pole vaulter, and accomplished pole vaulting coach. He has
coached several NCAA All-American pole vaulters, including two-time NCAA champion, Lisa Gunnarsson, as well as World Record Holder, Olympic Champion, Mondo Duplantis. Greg has also been a staff coach and frequent lecturer at the National Pole Vault Summit in Reno, Nevada, since the inception of the event.
Helena a former heptathlete, born and raised in Sweden. She graduated from the Louisiana State University with a BS in
Dietetics and lettered In Track and Field and Volleyball. She is the Strength and Conditioning Coach for World Record
Holder and Olympic Gold Medalist Tokyo 2020 – Armand Duplantis.
EXPERIENCE
LSU BS Finance 1986
LSU Law Center JD 1996
Professional Athlete 1986-1993
Practicing Attorney at the firm of Gordon Arata Montgomery Barnett 1996-Present
Coach and Speaker at National Pole Vault Summit 1998-Present
LSU Volunteer Pole Vault Coach 2018-2021
EXPERIENCE
LSU BS Dietetics 1990
Collegiate Athlete 1985-1990
IOC Diploma in Sports Nutrition
PT-NASM
Certified USATF Level 1 Track & Field Coach
Certified USATF Level 2 and 3 Sprint & Hurdle Coach
LSU Volunteer Pole Vault Coach 2018-2019
National Academy of Sports Medicine (NASM) Certified Trainer
National Academy of Sports Medicine (NASM) Certified Youth Exercise Specialist (YES)
Greg and Helena have shared coaching responsibilities for the Olympic Champion since he began pole vaulting at a young age. They are currently sharing coaching responsibilities for Belgian National Record Holder and Olympian, Ben
Broeders since 2022.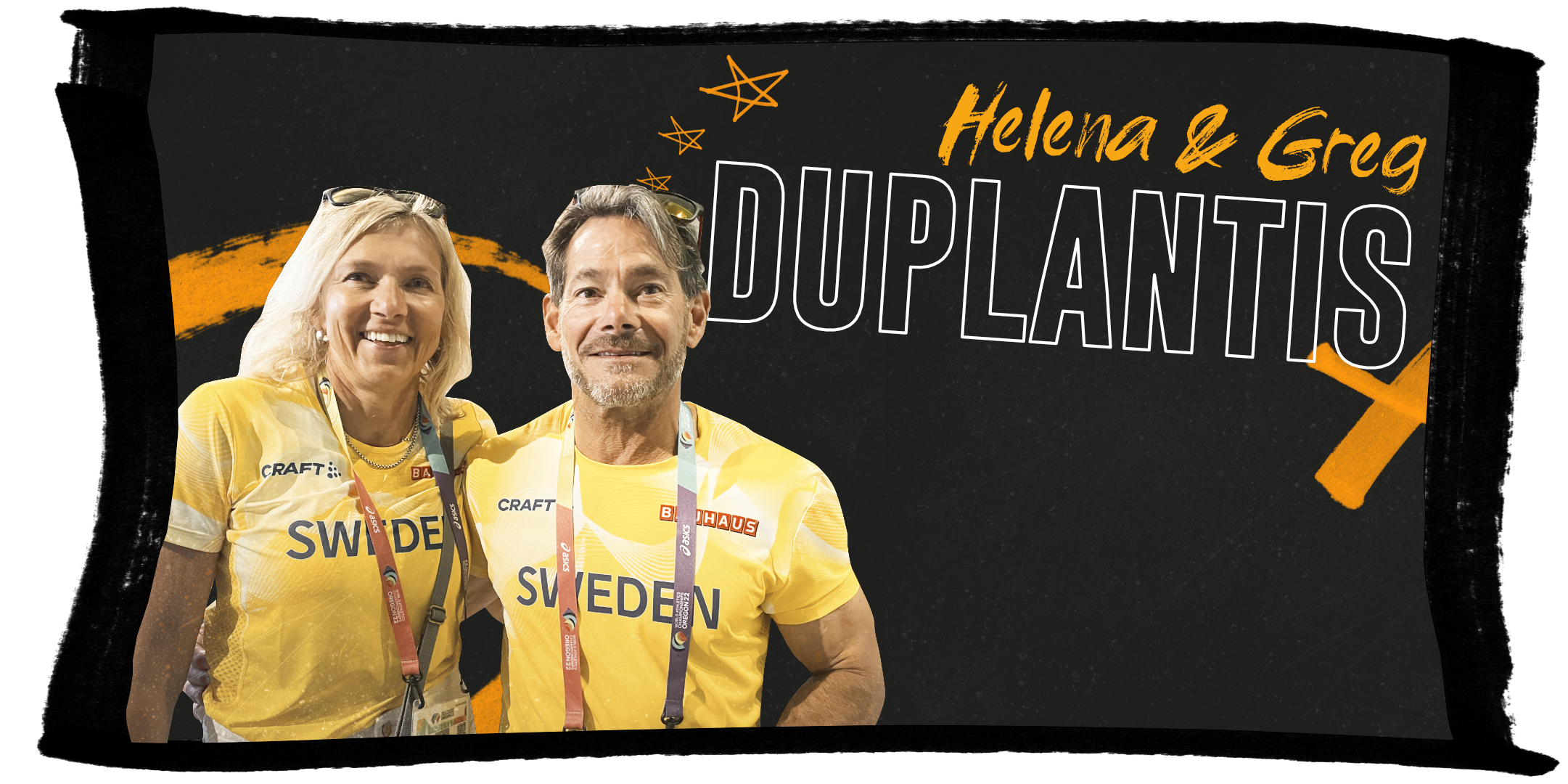 Scott Simpson is the Head of Field and Combined Events for UK Athletics, having previously held the position of Senior Coach – Pole Vault.  Scott has coached at three Olympic Games (2012, 2016 and 2021) and has coached Holly Bradshaw and Harry Coppell to the UK National Records of 4.90m and 5.85m, respectively.  At the Tokyo Games, Holly won bronze with 4.85m and Harry placed 7th with 5.80m. Scott is also coach to former British Holder; Kate Rooney (nee Dennison) (4.61m) and British Junior Record Holder; Molly Caudery (4.60m), among others.
He is widely published in fields of biomechanics and athletics, has presented at European Conference level and has worked with a variety of organisations on a consultancy basis, including Team GB, Team Wales and UK Athletics. He lives in Loughborough with his wife, Sally, and is proud father to Harvey (3) and Thea (1).
Johan Cassirame obtained Ph.D. in Sport and Exercise Science from university of Franche – Comte (France), specialist of physiology and biomechanics.
He manage the biomechanical program from French Federation in pole vault, triple jump and long jump since 2010 for all measurement during competitions, analysis and reporting for coaches. More than 10 000 jumps analyzed with athletes from beginner to world record holder.
Philippe, pole vault coach from Clermont-Ferrand, is son of Herve D'Encausse, european record holder in 1967 with 5m28 and in 1967 with 5m37, 3 times Olympian (1964, 1968 and 1972). Philippe started his athlete career at 16, jumping as personal best 5m75 and becoming two times Olympian in Seoul 1988 (8th place) and in Barcelona 1992 (14th place).
In 1996, he ended his career as an international athlete and began his coaching career the following year. After attending INSEP PARIS, the school of sport, he start working for French Athletic Federation in charge of Coach Training. At this moment he is Director of Pole Vault National Center of Clermont-Ferrand since 2003 and French National Pole vault coach, as well as being World Athletic formator of level 1 and 2.
His athletes won 11 medals in major championship (european, world, olympics) and reached 3 top five the last major championship with three different athletes (Eugene, Munich, Istanbul, Budapest).
In addition to his work with Renaud Lavillenie, he has coached the best French pole vaulters of the last 10 years.
Athletes
Main Female Athletes
Marie

POISSONNIER

| 4m46 (2001)
Agnes

LIVEBARDON

| 4m40 (2002)
Marion

LOTOUT

| 4m60 (2013)
Marion

FIACK

| 4m71 (2015)
Elina

GIARULACHIS

| 4m51 (2022)
Main Male Athletes
Jean-Marc

TAILHARDAT

| 5.70 (1999)
Alain

ANDJI

| 5.85 (2002)
Pierre-Charles

PEUF

| 5.70 (2003)
Nicolas

GUIGON

| 5.75 (2011)
Stanley

JOSEPH

| 5.75 (2011)
Renaud

LAVILLENIE

| 6.16 (2012)
Valentin

LAVILLENIE

| 5.85 (2012)
Kevin

MENALDO

| 5.88 (2017)
Ethan

CORMONT

| 5.82 (2021)
Mathieu

COLLET

| 5.74 (2022)
Thibaut

COLLET

| 5.90 (2022)
Anthony

AMMIRATI

| 5.81 (2022)
Alioune

SENE

| 5.76 (2023)
He started coaching as an athlete at the age of 16, coaching full-time from the age of 26 in 1978. He worked for the German DLV federation in various roles, including PV National Coach, Jumps Head Coach, Head of Coach Education, Head Coach Field Events until October 2012.
Herbert coached many world-class athletes, including Günther Lohre, Nicole Rieger-Humbert, Yvonne Buschbaum, Caroline Hingst, Christine Adams (all GER). From November 2012 to September 2020 he was Head Coach of Pole Vault in Switzerland, in cooperation with Angelica Moser and Dominik Alberto (SUI).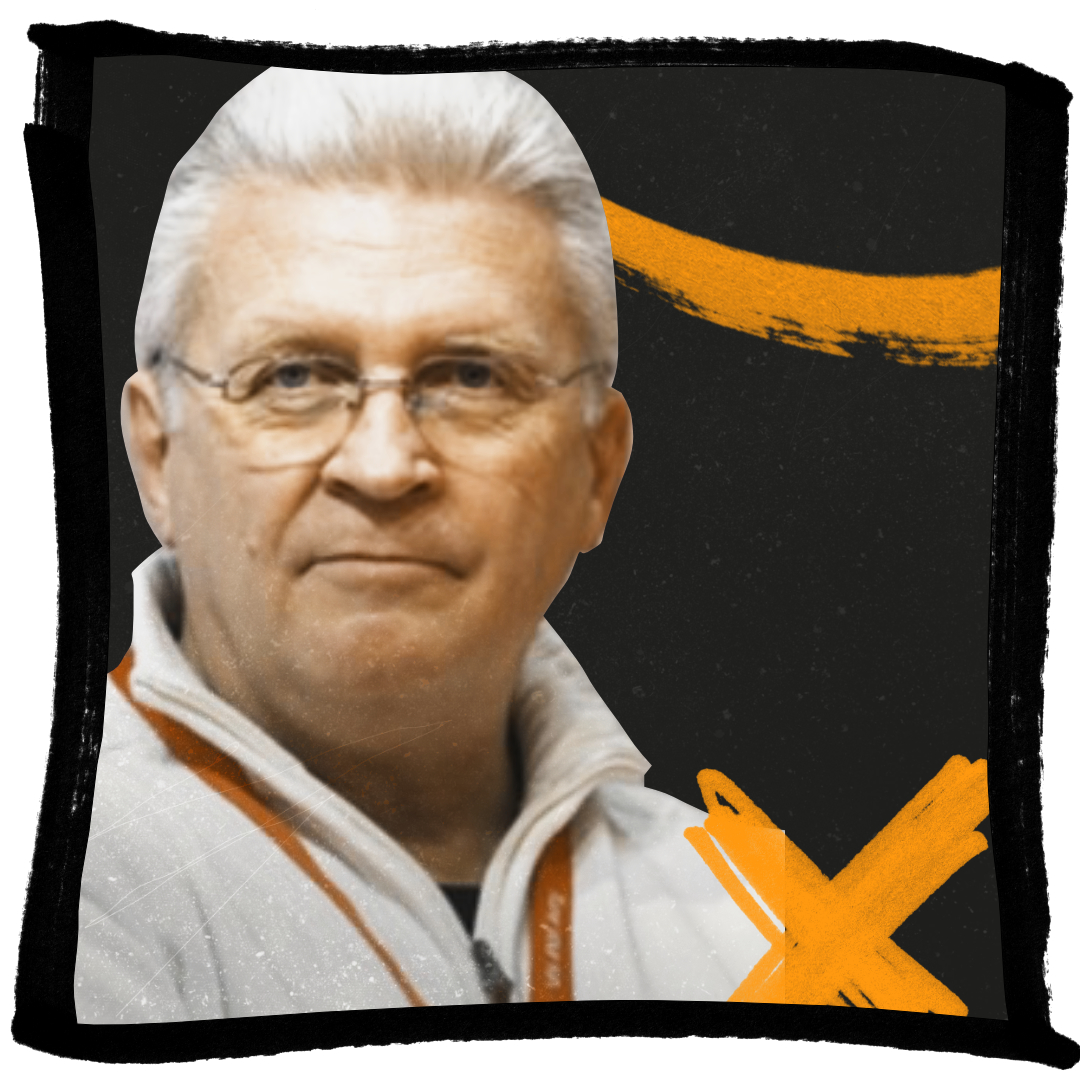 Who will be the next speaker of the Padova Pole Vault Convention?