The Padova Pole Vault Convention is back!
We are happy to announce that the new edition of the Padova Pole Vault Convention will be held on 5th – 6th – 7th of January 2024. The format will be always the same: international indoor competition followed by the convention with the best pole vault coaches in the world.
The novelty of the new edition is the third day. For the moment it is a surprise, but we are sure you will enjoy it!
We set to work immediately after the last edition to figure out what to improve and what new things to bring next year. Well, we can't wait to show you everything we came up with!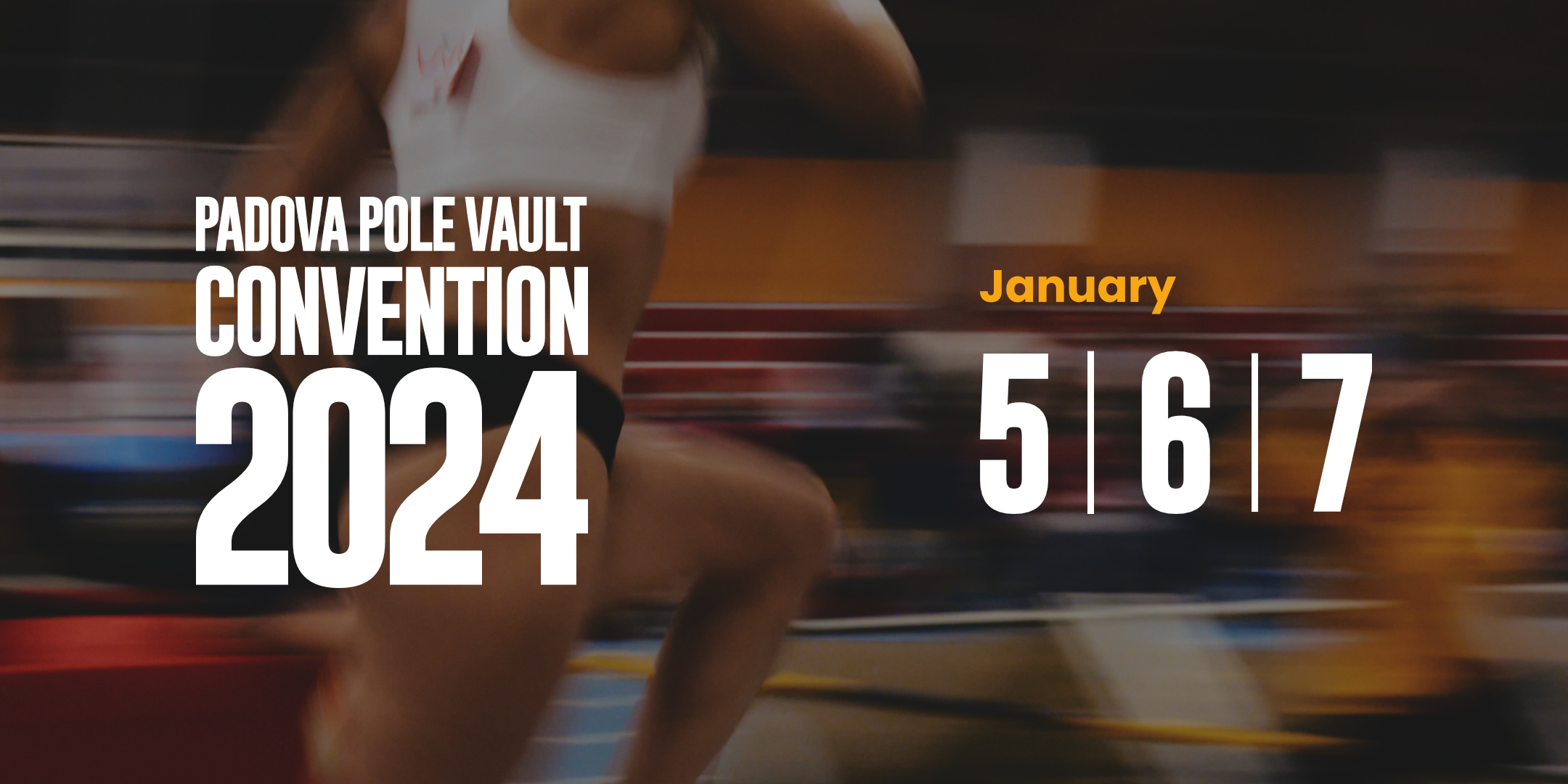 The news didn't end here! Follow us on our social pages and subscribe to the newsletter below to stay updated on the opening of registrations and the speakers of this edition.