Early Bird Sale opens on 15th May
January seems a long way off? Well for us it is just around the corner. Precisely for this reason, from the 15th May it will be possible to buy tickets for the new edition of the Padova Pole Vault Convention!
How will it work for the new edition?
Convention will be held as last year both in-person and online. About in-person ticket, there will be two different tickets, one for coaches, one for athletes that will compete on 5th January. Registrations only for the competition will be opened later. In the ticket page you can find all info about prices and details.
Why did we think about this solution?
The Padova Pole Vault Convention began as a learning event with the goal of becoming a reference point for coaches that want to expand their knowledge. At the same time, we think that education is also crucial for athletes to increase awareness in what they do and what their coaches demand. And why not, become the coaches of the future. That is why we have decided to give priority to athletes who also want to participate in the convention.
What about the third day?
On the third day, there will be the practical part of the convention. Some speakers will show us some practical exercise, for a duration of two / three hours. How to attend the third day? Easy, buying the in-person ticket!
Early Bird Sale – 25%
Take advantage from the early bird sale! 25% discount for the first 10 in-person tickets and the first 20 online tickets. The discount is not valid for athlete tickets.
REGISTRATION WILL OPEN IN
ATTENTION, PLEASE
Participants who have purchased the "Athlete ticket" but will not take part in the competition, will have to pay for the full ticket.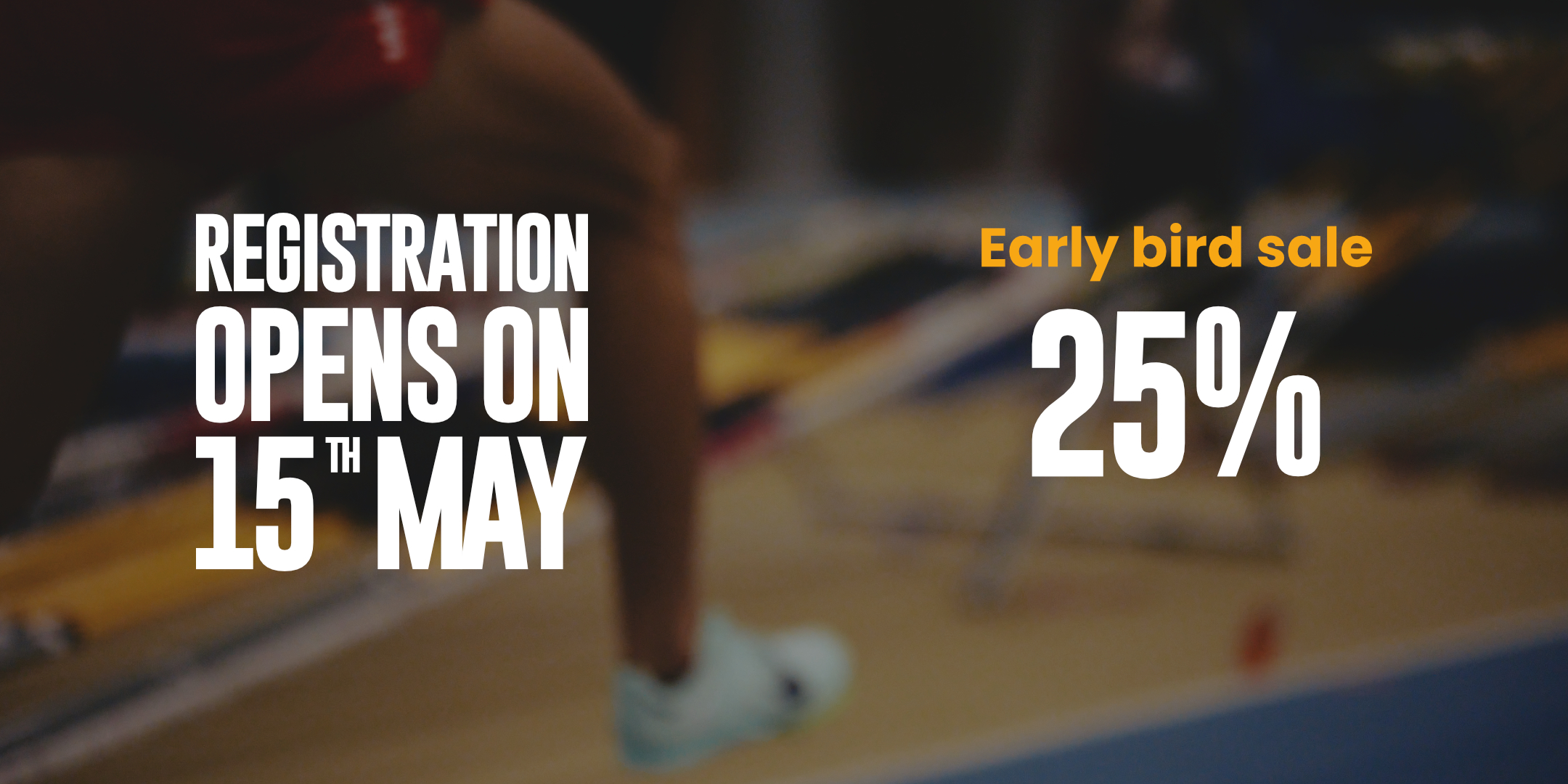 The news didn't end here! Follow us on our social pages and subscribe to the newsletter below to stay updated on the opening of registrations and the speakers of this edition.